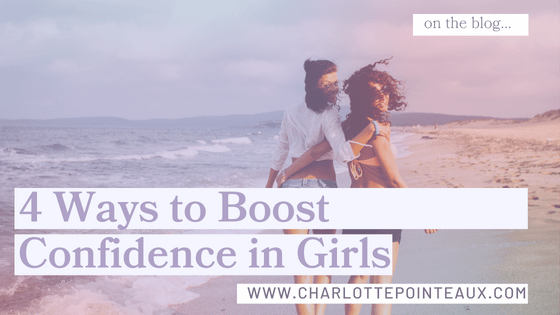 Do you remember being young vividly, with certain experiences or memories sticking out sharply in your mind? Or does it seem like a hazy distant memory, a time of freedom and fun? Ether way, it's fair to say that adolescence is both an exciting, extraordinary time of exploring, fun, learning and growth, as well as often a challenging time of lessons learned, uncertainty, and stress as we try to navigate our way through physical and mental development, changing social rules, and exposure to new pressures at school and sometimes in the family too. What a ride! So, how are our own kids fairing?
GEN Z AND THE STRESS : CONFIDENCE CONUNDRUM:
Startling research this year found that between the ages of 8-14 girls confidence decreased by 30%, and that between the tween and teen years, girls confidence about how liked they felt by others fell by almost 50%. Girls were nearly 20% less likely than boys to describe themselves as confident. It's official, the current generation of children, Gen Z, is the most stressed yet.
THE CONFIDENCE GAP: Boys V Girls
For girls, confidence generally translates as "Being proud of who you are", whereas for boys it comes from "believing you can achieve anything". Hmm!
The research showed that the expectations placed onto girls to do well and be perfect is much higher than for boys, leading many girls to say that they are just not allowed to fail, and consequently feel extremely stressed and unable to be comfortable in their own skin.
Girls confidence is high until they reach around 8 years of age, at which point stress, and the fear of failing and being unliked skyrockets. We are seeing a confidence gap emerge where boys statistically believe they'll have more success in life than girls, and are significantly more confident – girls beliefs just never catch up.
"The confidence gap leads to women not defining confidence and valuing it well enough for themselves. Biases don't lessen as they age, leading moms to continue to expect more from their daughters as was expected of them".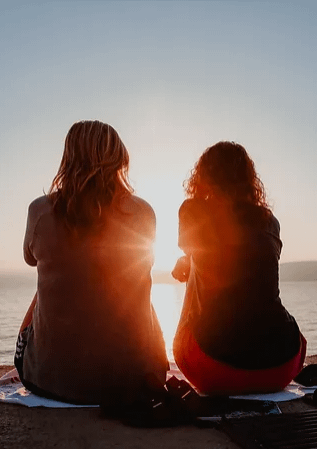 Gosh – this makes me feel so sad! So what can we do about it? Here's 4 ideas to get going…
1) REDFINE CONFIDENCE
Let's start by redefining confidence in girls, and focusing more on acknowledging the effort they put into something rather than overtly rewarding grades, outcomes, smartness and physical appearance. Smartness is a fixed ability, so if a child believes they are smart, then when they fail they give up. Likewise if they think they're not smart, then they don't keep trying when they're struggling. Rewarding effort however teaches children that if they keep trying they can achieve, which builds much more resilience and confidence. So let's allow our children to experience failure, and show them that failing is all part of their growth – its where the magic happens, and its OK! Allow them to make their own decisions, to do their own homework, to try and try again with persistence, rather than us saving them. And needless to say, we don't want to be celebrating anyone's physical appearance in place of their abilities.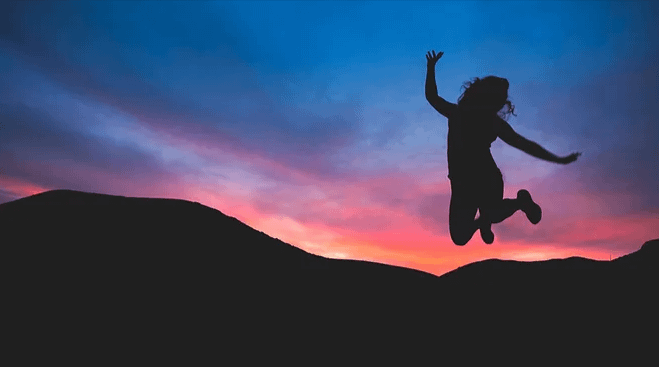 2) STRENGTHS, VALUES + TALENTS
Work with your children to identify their own personal strengths and values to build a strong sense of self. Acknowledging their individual gifts and helping them work out what is important to them shows that we don't expect everyone to be the same, to be 'perfect' and that we celebrate each other's differences. Girls start really comparing themselves to each other around this age, so let's help them to see their own worth, their own inner beauty, and to move away from toxic grade or physical appearance-based comparisons.
3) BOUNDARIES + SELF-CARE
Teach them how to put strong boundaries in place, including how to say no, so that they're encouraged to value themselves, their own needs, and their own wisdom. Allow them autonomy when you can to make their own decisions. It might be that they have to do their homework and practice their instrument that evening- perhaps they can have more say about which order they'll do it in, for example. Little choices like this build their sense of self-trust and self-respect. Encourage them to listen in to their body, their gut feeling (intuition), and to be true to themselves, instead of pleasing everyone else.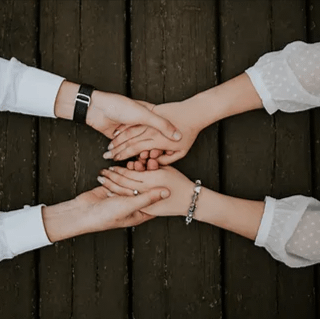 4) SEEK OUT OTHER ROLE MODELS + COMMUNITY
Encourage them not to be on the go all the time, and encourage them to take time out to restore their energy, learn to be alone, and not feel that they need to please others by being present all the time. This is especially important for more introverted / empath children. I know FOMO is real, it comes from fear of not belonging, but it's so important to take time away from school friends particularly, in order to seek out role models in their community who can help young people to reflect on and decompress from school pressures, and to spend quality, undivided time with family which builds a huge sense of self-worth.
And there's so much more, but this feels like a good place to start. Let's be the change, reflect on any of our own behaviours which we might alter, and give girls the boost they need to be bold and emotionally intelligent, and perfect in their own way. The little things can make a huge difference and together the ripples can spread far and wide.
SHARE THE LOVE
If this blog lands with you, let me know! Your feedback, questions and aha moments help me create informative tips and content that serve you, so drop me a message on Instagram or listen to my Wild Flow Podcast for so much more on menstrual cycle awareness. 
If you love this kind of content, you're also invited to come and join my brand new free community – the Wild Flow Circle. It's a sacred space for women on the same path of cycle awareness to gather, share ideas, collaborate, and surround yourself with other inspiring women living, loving and leading in flow with their cyclical nature. Come join us here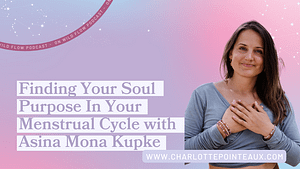 In today's new episode of Wild Flow Podcast I'm chatting with Asina Mona Kupke all about reconnecting to your cyclical nature to tap into your soul's purpose.
Read More »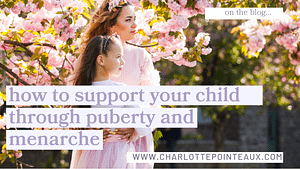 You've been learning about your menstrual cycle and how to attune to its changing daily strengths, vulnerabilities, and self-care needs – and it's been life changing to finally learn what you should have learnt as a child. So imagine how powerful it would be for our children to learn this knowledge and wisdom now – rather than having to figure it all out after many years of being disconnected to their body, their cycle and therefore, themselves. If you'd love to share what you now know with your child or any other child for that matter but aren't sure of when or how to start, I'd love to give you some ideas to help you do that confidently in a way that feels gentle, age-appropriate, and empowering for you and your child.
Many mothers have traditionally thought that children aren't ready to learn about their body, how it changes, what menstruation is, or anything else associated with puberty until they have their first period but when we leave "the talk" until this time, children already have a lot of feelings, thoughts and confusion about what's been happening to their body and sense of selves for a while, and they question what these changes mean about them if they are left in the dark.
Children in the playground talk and share information that's usually incomplete or inaccurate, leaving children to piece the story together themselves. Schools deliver education that's most often squashed down in one or two hours total to combine information on what periods are and how to manage blood, anatomy and how reproduction works which sends children the message that having periods means that falling pregnant is something to fear, and that when they begin their periods, they're ready to have sex, which is not the case at all from a developmental point of view.
When talking about periods is so uncomfortable, it continues the menstrual taboo that we have been victims of for millennia. So how do we cultivate a period positive culture?
Read More »
Today's guest on Wild Flow is here to expand the horizons on who gets to participate in menstrual cycle awareness, and to specifically include people who identify as neurodivergent, queer and those who aren't tapping into their body's rhythm for fertility purposes.
Read More »