 tap into your body's power & cyclical wisdom to grow your soulful business
guiding soulful coaches, creatives and space holders to activate their body's cyclical wisdom and powers to create, lead and thrive in consistent flow in life and business.
Get ready to deeply immerse into the cycle mysteries giving you a powerful framework to vision, create, expand and grow your capacity for more success, abundance, pleasure and wellness. Embody your inner mystic, creatrix and enchantress as you cultivate deep self-trust, a rock solid mindset, and your CEO-self.
TEMPLE DOORS are now closed
you know your cycle can be a super power, but when it comes to real life, it's hard to tap into and embody consistently
You know your menstrual cycle influences you, and you feel better when you tune in and work in flow with it… instead of trying to push on or numb out when you feel disconnected to yourself. 
When you're embodied, and tapped into a powerful mindset and energy, you're more magnetic, inspired, successful and on fire, but you aren't great at staying in this energy consistently long-term.
You feel you need to show up and take action "consistently" but struggle with cycling energy and wanting to avoid burnout again, so you would love to know how to find sustainable, cyclical consistency instead of falling into the hustle trap.
And you know that you experience mindsets blocks, resistance and forget your worth as part of your cycle, and you'd love support to flow gracefully through this, to be aligned and safe in your body because this is where everything makes sense.
If this sounds like you sometimes, I hear you! 
The truth is that as a multi-passionate woman, not tapping into your cyclical nature is holding you back from embodying your next level sovereign self, and putting your creative offerings and business powerfully out into the world.
Here's what might be feeling true for you right now:
You want to make and sustain a new, more feminine way of living and working – but it keeps feeling like you get pulled out of this vision by life's busyness and the pressure to keep moving.
You recognise that when you're running the show at home or in work, if you aren't your most grounded, connected and attuned version of yourself then everything else doesn't operate at full potential: your health, your relationships, or your impact through your work.
You've been feeling stuck – trying to listen to your body more and attune to her wisdom, but you too easily find yourself pulled back into overriding and pushing through. It feels like you're trying to go against the grain all by yourself in life and business, and its harddd.
And yet really, you know you want to give yourself time, permission and energy to follow what matters most to you: enjoying life, feeling good, being a strong femme role model and creating meaningful change in the world, starting with you.
If you're ready to say a whole-body YES to each of these read on…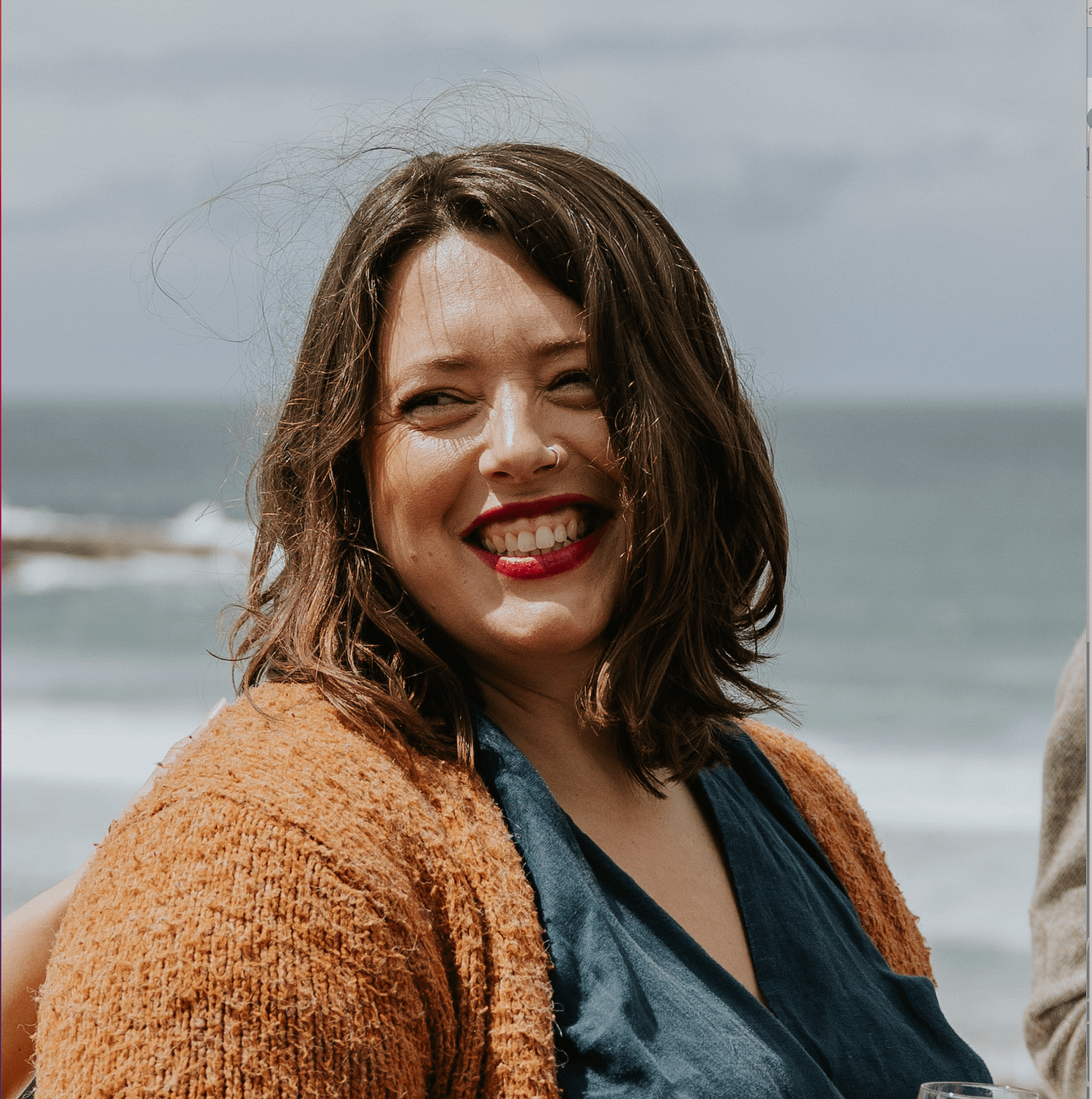 it's time to come home to yourself welcoming your beautiful body's wisdom as your secret weapon
What past magick makers say
Charlotte facilitated a wonderfully supportive group space, where the beautiful and potent self-paced resources were so thoughtfully created and super powerful. Charlotte was gentle and considerate as she guided us all back to ourselves and our inner witches! I am still integrating the learning. It's such powerful work. Cycle sorcery was such a powerful programme, of women gathering to explore their inner landscapes and shed layers and share joys, held gracefully by our head Witch! Such a rich journey, highly recommended.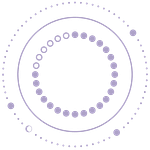 cycle sorcery is for you if...
You know know that following your body and the cycle holds the codes of ancient womb wisdom, intuition, power and truth, and you know its time to light it on fire.
You want to understand and also EMBODY your cyclic powers so you're able to rest, create, hold space, grow and truly flourish as a multi-passionate, intuitive, and creative woman in all you do.
You've tried mindset work, but struggle with taking the next leap confidently and powerfully.
You know that your body is holding onto wisdom and tension that needs to be felt and freed first, and you want help moving through the blocks.
You're ready to make and share your big magick: your purpose, your creativity, the reason you are working so hard to make this work. Whether you're figuring things out or already kicking goals, what's missing is the support to be deeply aligned, clear, and in your power whilst also nurturing and honouring yourself across your cycle.

You're wondering how to embrace and flourish during your most difficult phases of your menstrual cycle, earthly season, or time of life, and you want to understand more about what's going on in the deeper spiritual and energetic levels.

You long for a sacred sisterhood space where you feel up for real talk with soulful women who GET IT and are there for these deeper conversations where healing and transformation happens.
it's time to do life and biz the soulful, cyclical, embodied way
as above, so below.
as within, so without.
to ignore your body's cycle
is to fight the tides of nature.
connects you into your womb's cyclic wisdom, and wild feminine power, so you can share your big magick with the world from a place of confidence, presence and alignment
by joining us you will gain
knowledge, tools, practices and embodiment coaching to understand how you feel mentally, physically, emotionally and spiritually across the phases of your menstrual cycle, including root causes. then, we will actively nourish your vulnerable moments and put your strengths to work in your personal and professional practice.
a strong, nourished mindset across your menstrual cycle, so the self-doubt, critic, victim or martyr don't sabotage you from being in your brilliance.
Coaching and practices that awaken your expansive, magnetic, in flow and confident AF self so you can show up powerfully and use your ovulatory manifesting powers.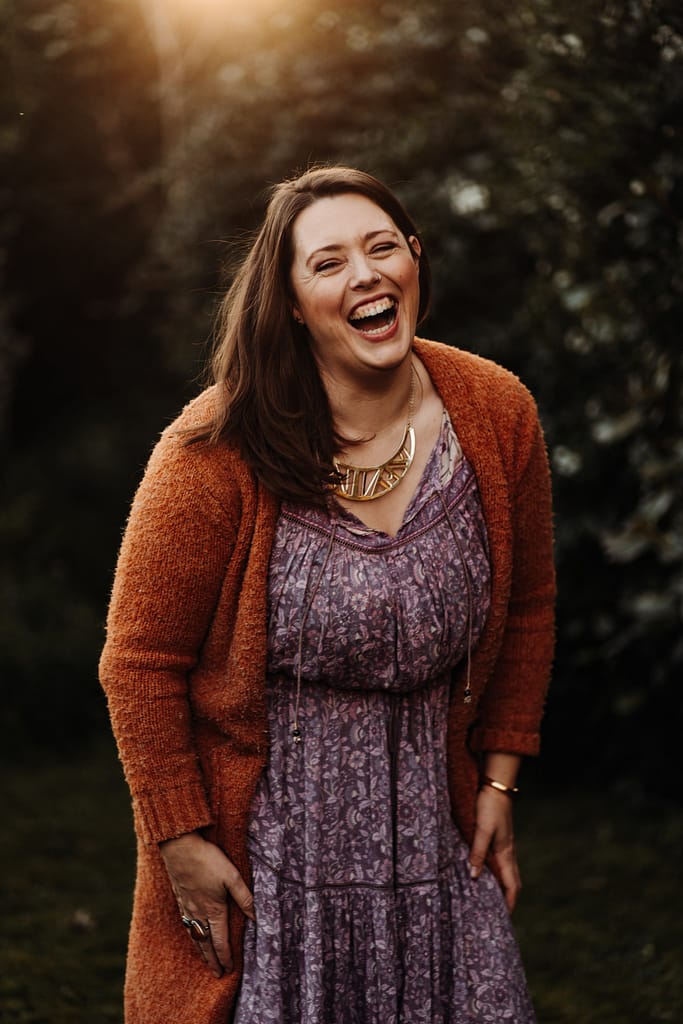 Guidance to vision, create, express and expand through my signature Creative Cauldron process into practice, a work project or new offering, a personal creative practice, or simply connecting with yourself. This Creative Cauldron is the map for working with creativity cyclically, and shows you how to map it against your own menstrual cycle too. Have tons of ideas but get overwhelmed? Or, do you want to always be in action and get frustrated with lack of inspiration? Or, do you struggle with putting yourself out there or being sure what you want to do truly feels right for you? We will be working with this process to help you find joy, alignment, and ease in creating whether simply for yourself or in your work. 
A potent circle of support with soul sister women on the same journey for authentic connection, accountability and seeing evidence that its possible for you too,
A sacred space to really go there and to be around your people who you can have those chats with that others in your world simply don't.
An internationally award-winning coach to hold a deep, powerful, sacred and transformative space for you to feel grounded, seen and supported. I will lovingly invite you to get out of your head, and into the limitless creative, feminine, flowing, abundant energy held deep in your body, in a nourishing, potent way.
Cycle Sorcery has been an amazing journey. Charlotte took all of us through this deep dive into our selves, our seasons, our experience of how we show up in the world and how we can support ourselves in cyclical ways. It helped me connect deeper with myself. I will revisit all the materials that were provided to us - the workbooks, the shamanic journeys, the practices, the circles, and the coaching calls - again and again. Each exploration uncovers a deeper aspect of knowledge, which just speaks to the quality of what Charlotte provides. Thank you so much for having me be a part of this journey, Charlotte. It has been beautiful.
through your time in cycle sorcery you'll naturally...
Tune in to your body and womb's wisdom, so you're nourished, aligned and in flow your cycle, energy and life force.

Infuse your day to day with more pleasure, freedom, creativity and confidence by learning potent embodiment tools that bring you into the feminine felt senses and safety first, before expressing outwards.
Cultivate self-trust, authenticity and clarity so you can show up powerfully at home, in your business and for yourself first.  
Nurture, witness and heal your mindset through confidence and critic wobbles during your descent phases

Be held by a powerful circle of inspiring women leading the way back into the embodied realms, choosing themselves and a cyclical way instead of falling into the hustle trap like everyone else.
the journey begins august 2023
unleash your wild feminine presence and power within cycle sorcery.
there are limited places remaining. join us now
"I highly recommend Cycle Sorcery. Charlotte is an incredible coach. I truly love all the people she also attracts in: magic humans who are powerful AF in all the ways. And sitting in space together was also super powerful. Charlotte you don't know how much you've given me, I've honestly never been held or loved as much by a coach. You mentor to the highest level of quality and care. I'm revitalised."
Rowena
Intuitive Life Coach, Host of Raising Up Podcast
what's included in the experience?
Richly curated online portal of cycle wisdom guides and feminine embodiment practices, rituals, teachings and recorded guided journeys into the shamanic dimensions of the phases of the menstrual cycle. New content released monthly.
Monthly group coaching and teaching circle (zoom call) exploring the archetypes, elements, light and shadow of each phase of the cycle. A place of learning, coaching, support, accountability, Q+A, inspiration and action.
Monthly Sacred Circle to reflect on our experience of each season of the cycle. A magickal temple call of journeying, ritual, practice, sharing and communion with our spirit and soul, where we can be seen and supported.

ongoing moon cycle check-ins, and support with your creative explorations between calls.
Temple community group space for soulful connection, accountability and support across and within our circle of women
the option to upgrade to the vip package by adding on 4 x 60 minute monthly coaching sessions with me, Charlotte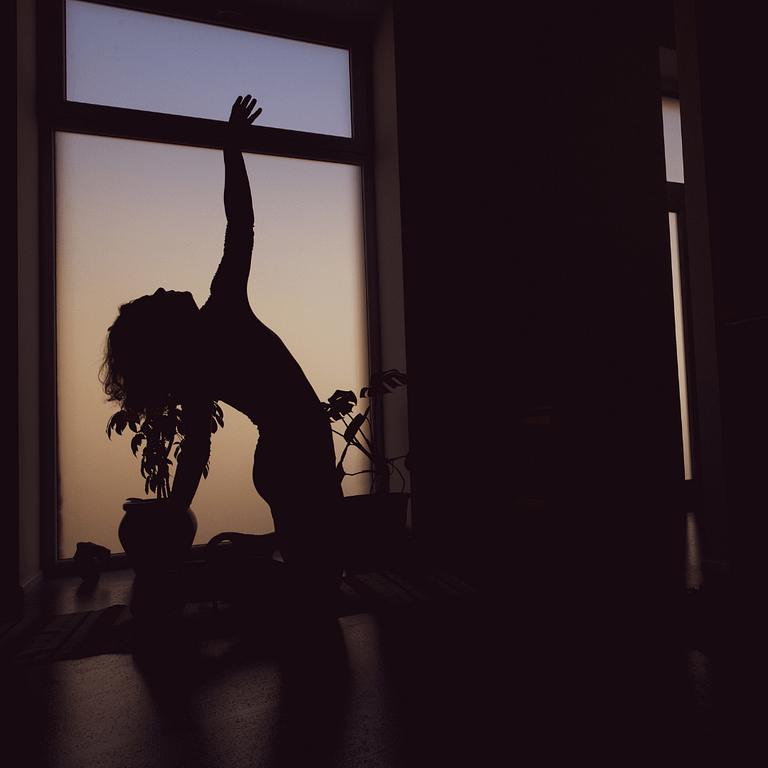 A course or a training: this is an embodied journey focused on giving you holding and space to integrate your learnings and acquire some new tools so you can tap into your embodied wisdom. 
Business coaching where you'll learn business / marketing strategy. This is about the energetics and embodiment you need to support your nervous system to grow, and to help you tap into what / how you want to show up, create and lead in your life and soulful biz.
Begin at the start of all cycles by dreaming and visioning into possibilities, setting intentions and doing the deep foundation work to set us up for success on all levels. Journeying with the inner winter phase and the linked archetypes of the new moon and wise woman, the intuitive visionary, 
Explore spiritual menstruation practices, new moon ritual, and embody your menstrual magick. Channel the feminine intuitive, visioning powers of this phase and commit to your cycle practice for the next four months and beyond. 
How you start is everything… what are you calling in?
New ways of living, leading and creating blossom now. Discover the deeper wisdom of the Inner Spring time of the cycles: pre-ovulation, the Maiden, and waxing moon for manifesting, growing your business, and leaning into the yang energy of this phase. 
Explore the connection between your own experience of new beginnings and how it shapes your creative process, uncover where you're playing small and channeling the wounded Maiden, and use embodiment practices to reveal her power. Channel your energies to powerfully expand, show up, grow and create with clarity, joy and pleasure. 
What are you creating?
Your magnetism, radiance and creative potential in the Summer phase has the potential to be on full beam… or for you to feel overwhelmed and disappointed if you're not honouring the cycle.
Now we explore the Full Moon, Inner Summer, Ovulation and Creatrix archetypes, when you're called to channel your inner Goddess to express yourself creatively, confidently and in your power.
Surrender to the life-force available here to pull your desires towards you. This safe space is your playground to put the cycle to full effect. 
It's time to show up, be seen and put your magick out into the world knowing this is the result of all your embodiment work to date. 
What transformation is coming to life?
Lastly, we invoke the Inner Autumn energy of the Waning Moon, Enchantress and the Pre-Menstrual phase which can hold great potential for pain or pleasure. 
Call in and hold the boundaries you need to create for yourself and others, so you can sustain your cyclical way of life. Meet your self-doubt, inner critic and saboteur who tries to pull you back into smallness. And dance with your wild feminine who calls you to stay true to yourself, let go of outdated rules and stay powerfully attuned to your womb and cyclic nature.
 The waning moon calls you into your shadow to burn away what's not needed, freeing you to be authentically you and claim your potential through embodying your inner Enchantress. 
What are you no longer available for?
we are calling you in to our powerful group experience
for soulful women here to do things differently
My time in cycle sorcery was so many things. It was grounding, magical, creative, healing, loving and connective. I got more in touch with my body and my creative process cyclically. I felt so held and supported by Charlotte and the incredible circle of women she brought in. I felt I could be vulnerable, raw, open and my true self. I loved being a part of this magical circle, it changed how I see my own creativity and how I approach it. Just a big thank you Charlotte, you held such an incredible space.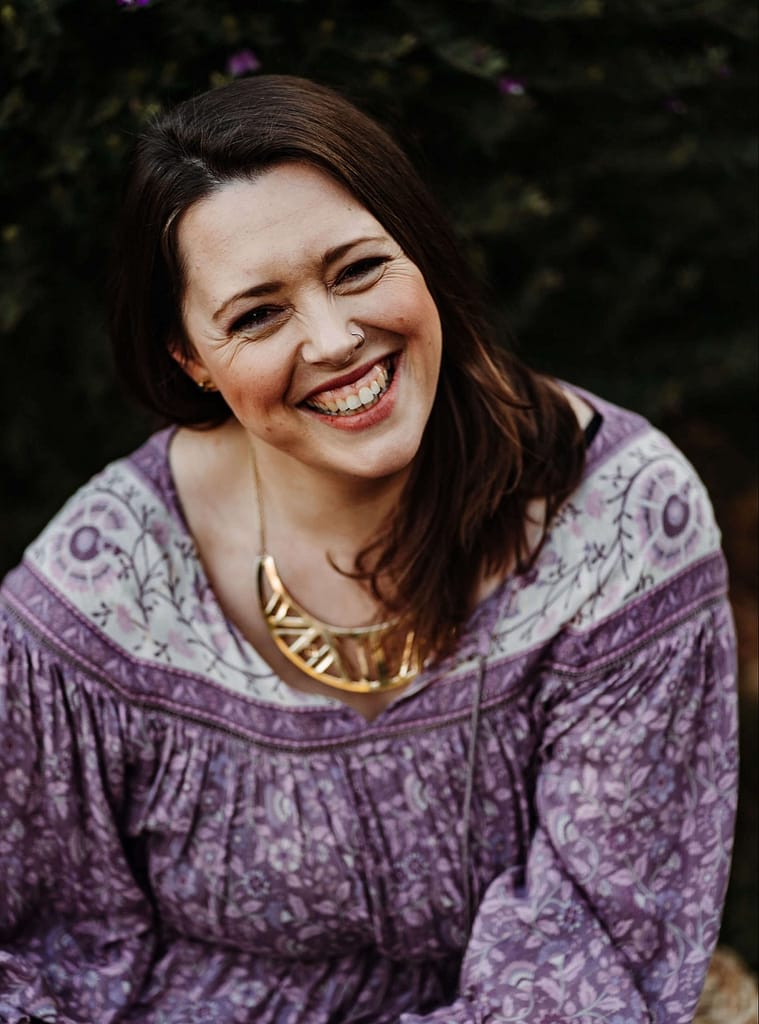 I'm Charlotte. I'm so glad you're here
Internationally Award-winning Certified Cycle and Feminine Embodiment Coach. Cyclical living and womb wisdom guide.
I am passionate about living and breathing cycle awareness because it has been the key in being present as a mum of three, sustaining a strong personal spiritual practice, whilst growing my dream business and serving the incredible women I get to call clients.
By devoting myself to cyclical living and using this wisdom to know when to create, what to create, how to rest and restore myself, how to amplify my cyclical strengths, and nourish those vulnerable moments when my inner victim wants to have a tantrum and throw all my hard work away – I have built an amazing lifestyle and business without burning out. It's sustainable, it's deeply aligned, and it's all because of my learning to be fully present with 'what is'.
It hasn't always been easy. Often it isn't, because I keep finding myself being the only one who wants to live and work in a feminine first way, that lets me not feel rushed, even when I have deadlines. Where success is putting pleasure and alignment first, not productivity and being busy to feel good about myself. 
I keep finding myself having to say no to the way other people live and work, and yes to following the feminine, cyclical way. When its just you going against the grain, it's easy to get swayed.  
This is why I created Cycle Sorcery.
A temple space for women who want to be immersed and devoted to living and working cyclically, to honouring their needs first, to doing things on their terms. We need to rally support around us to stay aligned, and to go deep. 
So I'm pretty excited that you're here. It means we have so much in common – a desire to live authentically, deeply, to feel connected to ourselves and beyond, and to celebrate incredible women like you, to rise and claim her rightful place as an empowered cyclical woman. Am I right? 
If so, I would love to support you to live, love and lead by co-creating with your cyclic nature too. 
HOW CYCLE SORCERY WILL SUPPORT YOU THIS YEAR...
To connect to yourself, your body and menstrual cycle: connect powerfully through embodied tools into your body, and access your strength, resilience and intuition – let alone feminine gifts and powers through your felt senses and cycles.
To have a strong, supportive sisterhood that is on your level, who holds space for you, and who you can connect with on the deeper, soulful levels.
To have a sanctuary, in which you are invited to journey much deeper into your womb stories, your cyclic power, rites of passages and to see who you are, your sovereign wild feminine self.
To be lovingly accountable, encouraged and inspired to show up for yourself when we're being pulled so strongly outwards: yes life is hectic. There's all the things you are, and have to do for others.
To nourish your body, feminine spirit, and holistic wellbeing: you need re-sourcing too. This circle is here to help you feel better, have better health, feel grounded, to heal, and to sustain you.
To have spaciousness to learn, explore and journey when it feels good for you: if you have a crazy schedule, this is designed to honour that. Drop into your body when you can – without feeling guilty, behind, or pressured in any way.
2023 journey pricing below as a guide
Limited VIP upgrade spaces on application.
✓ Monthly group coaching calls for personalised coaching, inspiration + accountability as you move through the program, plus
✓ Monthly Sacred Circles for inner journey work with the medicine of the cycle season at hand, deep sisterhood support, and group embodiment processes.
✓ Online learning portal featuring teachings on the archetypes, creative process, curated creative and embodiment practices, womb and seasonal rituals, shamanic journeys and prompts to deepen and integrate your cycle wisdom and transformational journey,
✓ Temple Community Group for Q+As, check-ins, prompts, support and weekly coaching,
✓  Everything in Option 1 PLUS
✓  4 x monthly 60-minute private Cycle Coaching sessions with me, Charlotte, so I can hold you deeply in your personal explorations that are bespoke to you. 
Sessions would be held once monthly for the duration of Cycle Sorcery.
VIP places are very limited.
your most popular questions answered...
ARE YOU A whole-bodied YES to unlocking your cyclic powers inside cycle sorcery?
still have questions? let's chat!
Drop me a DM on Instagram @charlotte.pointeaux.coach so I can answer straight away, allowing you to make the best decision for yourself.