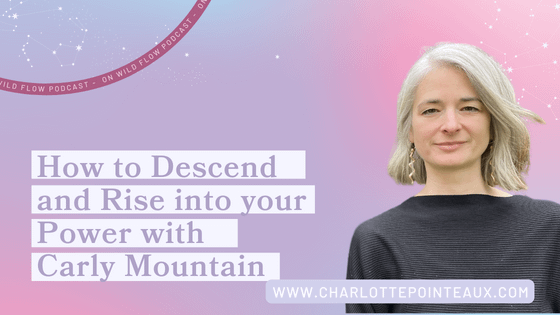 Descending into the underworld is the stuff of powerful myths, where demons and monsters dwell in the shadows. But whether myths and monsters are real or not, they serve a profound purpose, to make meaning of the human experience, to explain what isn't easily understood, and to help humans across time, space and place to find threads of connection in the unknown. Myths stand the test of time, still highly relevant to us in the modern era, as much as to ancient peoples, providing a map and compass for each generation to navigate the depths of the psyche through initiations, travails, dark nights of the soul, and transformations.
Todays guest Carly Mountain @carly_mountain knows myth and what's involved to descend into the depths of the underworld where we face our darkest shadows and tallest hurdles, having discovered and recognised her and many others own life stories mirroring the great ancient myth of Inanna, Queen of heaven and earth who descended to the underworld to meet her sister Ereskigal, Queen of the Underworld after sacrificing all that she knew about herself and the world she inhabited, only to be struck dead immediately by her sister.
By working with this incredible myth and exploring the power, healing and liberation that becomes available to us when we recognise our own calls to surrender what's ready to die in our own lives, Carly maps out in her new book Descend and Rising how we can follow Inanna's story to make meaning of our own descents and initiations, and to powerfully rise into our power and truest selves.
What a descent is, what it looks and feels like in real life, and how we might recognise when we are in a descent cycle of our own.
How to work with the seven gates as path into the proverbial underworld, that reside energetically in our body, and why rooting down into our body and the earth is the embodied way to heal rather than to transcend to enlightenment,
How we can reckon with our internalised Patriarchy, and release stories, traumas, old conditioning that stops us from growth and healing,
The Dark feminine that lives within us: who she is; why she exists, and what she can teach us about ourselves and the world around us,
The split between the Masculine and Feminine, and how to reconcile it,
How each and every menstrual cycle and menopause are a descent and rising in its own right,
What it takes to rise, what needs to be left behind in the Underworld to heal and emerge back into our power, and how healing is not linear.
and much more… it was a rich, deep and important conversation that I'm sure will provide you with illumination of what you've been through before, and will probably encounter again on your next descent and rising.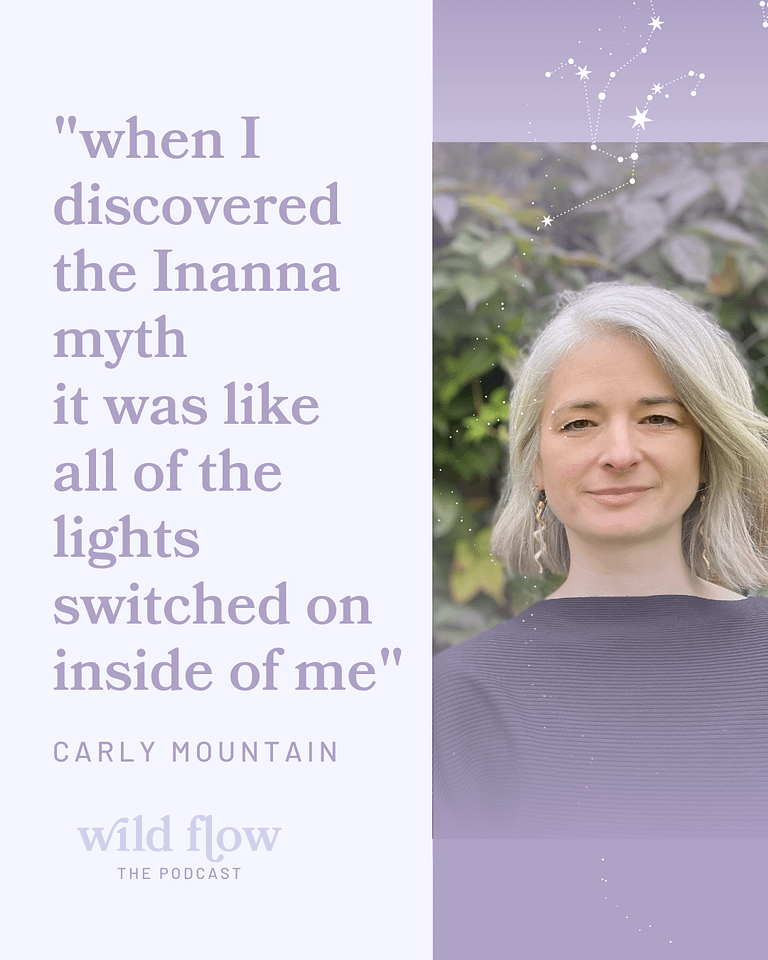 Carly Mountain is a psychotherapist, women's initiatory guide, breathworker and the author of Descent & Rising: Women's Stories & the Embodiment of the Inanna Myth. Her work has evolved over twenty years of working with sacred practice and space holding. She lives in Sheffield, England with her husband and two daughters.
SHARE THE LOVE
If this episode lands with you, let me know! Your feedback, questions and aha moments help me create episodes that serve you, so drop me a message on Instagram or leave a review or rating!
If you love this kind of content, you're also invited to come and join my brand new free community – the Wild Flow Circle. It's a sacred space for women on the same path of cycle awareness to gather, share ideas, collaborate, and surround yourself with other inspiring women living, loving and leading in flow with their cyclical nature. Come join us here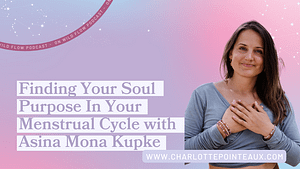 In today's new episode of Wild Flow Podcast I'm chatting with Asina Mona Kupke all about reconnecting to your cyclical nature to tap into your soul's purpose.
Read More »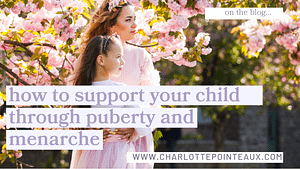 You've been learning about your menstrual cycle and how to attune to its changing daily strengths, vulnerabilities, and self-care needs – and it's been life changing to finally learn what you should have learnt as a child. So imagine how powerful it would be for our children to learn this knowledge and wisdom now – rather than having to figure it all out after many years of being disconnected to their body, their cycle and therefore, themselves. If you'd love to share what you now know with your child or any other child for that matter but aren't sure of when or how to start, I'd love to give you some ideas to help you do that confidently in a way that feels gentle, age-appropriate, and empowering for you and your child.
Many mothers have traditionally thought that children aren't ready to learn about their body, how it changes, what menstruation is, or anything else associated with puberty until they have their first period but when we leave "the talk" until this time, children already have a lot of feelings, thoughts and confusion about what's been happening to their body and sense of selves for a while, and they question what these changes mean about them if they are left in the dark.
Children in the playground talk and share information that's usually incomplete or inaccurate, leaving children to piece the story together themselves. Schools deliver education that's most often squashed down in one or two hours total to combine information on what periods are and how to manage blood, anatomy and how reproduction works which sends children the message that having periods means that falling pregnant is something to fear, and that when they begin their periods, they're ready to have sex, which is not the case at all from a developmental point of view.
When talking about periods is so uncomfortable, it continues the menstrual taboo that we have been victims of for millennia. So how do we cultivate a period positive culture?
Read More »
Today's guest on Wild Flow is here to expand the horizons on who gets to participate in menstrual cycle awareness, and to specifically include people who identify as neurodivergent, queer and those who aren't tapping into their body's rhythm for fertility purposes.
Read More »