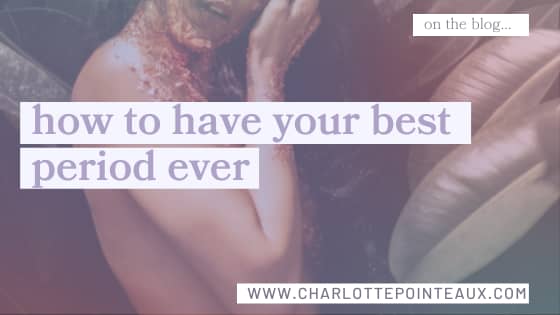 Its day one of your bleed: what do you do?
Ignore it
Panic
Rest
A) feel irritated, because it's an inconvenience but you're gonna push on ahead just as you had planned anyway because you've got a big day ahead and time waits for no man.
B) think hmmm right, so life can't stop just because I'm bleeding – but how on earth am I going to get through this period with all the things going on???
Or
C) Most plans go on hold, because as a sovereign woman who honours her bleeding time its important to you. You know that you'll feel infinitely better long term if you give yourself a chance to rest, restore and replenish at the start of a new cycle. 
Whatever you answered, I really invite you to think, what would your absolute best Cycle Day 1-2 look like to you?
If you were fully supported and prepared, how would you most love to experience your period? What would you do, where would you be, and who with, if anyone?
BIG BLEED OR 1%?
This idea of giving yourself even just a pocket of time to bleed how you would really love to is called a "BIG BLEED", a concept shared in the book Wild Power, written by Alexandra Pope and Shamir Hugo Wurlitzer.
For some people – when it's truly possible – this can look like staying away from home, perhaps out in solitude in nature. Nourishing food prepared, books, journals, cosy clothing and little to do but rest, and re-source your body and soul as you gently bleed.
For the majority of us though, especially if you have children, this just doesn't feel possible or realistic. And so here's where another rule from Wild Power comes in: if you can't go all-in, can you just take an extra 1% of space and time for yourself?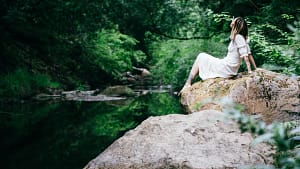 It's certainly true that the more rested and supported you are to slow down whilst you bleed, the better and more sustainable your energy is for your new cycle ahead. The phrase "Start as you mean to go on" applies here!
Picture this….
Your bleed arrives, you're still running around trying to get your work done, cook dinner for the kids, remember the groceries, and your womb is starting to cramp as your period begins. You don't stop running around until you tumble into bed late at night. Drained, exhausted, in pain, and feeling really annoyed that the world carries on regardless without caring about the fact that your body is doing something pretty significant right now.
In this scenario, where rest is not a thing and you're pushing through, your womb muscles aren't allowed to release and let your blood flow. This is where painful cramps can be triggered, because you're holding it all in. Blocking the flow. Nevermind the fact that this is how resentment, shame, and heavy feelings about your body and what it's like to be a woman fester.
So what's the alternative?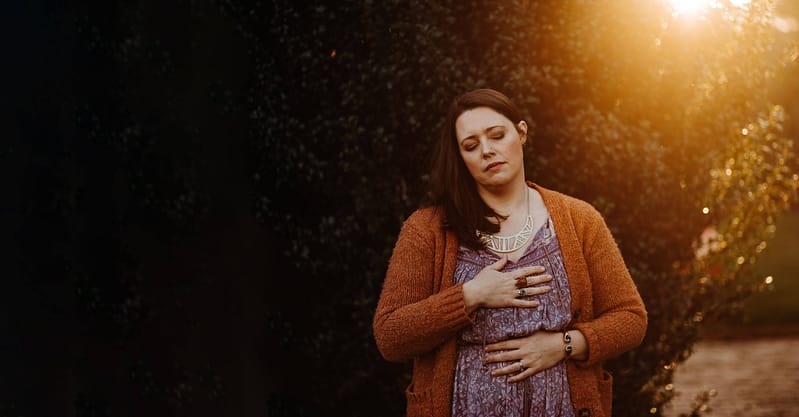 MY IDEAL PERIOD
My dream scenario is to have a long morning nap. No people around. Quiet solitude. A warm sunny day. Naked river swims. Bare body on the earth. A sumptuous feast. My favourite music playing. No house work. And two nights away from home to rest, dream, and sow the early seeds of intention for the cycle ahead. Mmmm!! Delicious.
Back in reality though, I try my best to make space for myself to bleed by taking the extra 1… ok maybe 10% by doing these things when I can…
Not seeing clients when I bleed if I can help it – especially if I knew it was coming.
Going to bed early. In fact, my children have previously really enjoyed putting me to bed, by tucking me in and making me tea. My husband then does bath and bedtime with the kids!
Being cooked for feels sooooo nice.
I drink hot teas, soups, broths and drink hot cacao with some cinnamon sprinkled on.
I love to take a magnesium salt bath so I can have muscles soothed and essential magnesium levels topped up. Women, especially mothers are chronically depleted of magnesium which our bodies crave for a whole range of functions, plus it soothes cramping muscles.
I sleep with my silk eye mask on, and get set for vivid dreaming.
I lavish my body in rose oil, and gently massage my body.
I journal a lot of the feelings that come up at this sensitive time, and I pick some oracle cards for the four phases of my new cycle.
I don't do anything physically active, or demanding, and just allow myself this pocket of time to go slow and steady. And when I do this, I feel so supported, and have more energy (and less cranky moods!) come the middle and pre-menstrual times of my new cycle.
I like aa face mask at the end of my bleed, something about cleansing and refreshing at the start of a new cycle, and stepping into Inner Spring tending to my body and beauty is lush.
I also really enjoy blood rituals but this is for another post!
So what comes up for you here? How might you like to have a Big Bleed, or take an extra 1% for yourself? Which rituals do you currently play with, and what new ones might you create?
If you can, take some time to journal these thoughts.
Plan ahead and see if you can make even a small part of this dream a reality. Give it a try and see how different your cycle becomes.
Did it feel different? Did you feel different? Was it calmer? Was it minimal pain? Take the time to intentionally take notice of these things and try to make it a part of your monthly cycle routine.
Your body will thank you for it, trust me!
Happy bleeding, beautiful! 
CHARLOTTE POINTEAUX IS A WILD FEMININE CYCLE COACH GUIDING AWAKENED WOMEN TO RECLAIM THEIR BODY, WOMB WISDOM AND MENSTRUAL CYCLE TO LIVE, LOVE AND LEAD AS CYCLICAL GODDESSES. SHE GUIDES WOMEN THROUGH HER SIGNATURE COACHING PROCESS OF CYCLE AWARENESS X FEMININE EMBODIMENT X SHAMANIC INTUITIVE PROCESSES TO FIND THEIR FEMININE POWER TO CREATE A LIFE THAT NOURISHES, ACTIVATES AND FEELS EPIC ON ALL LEVELS. FIND OUT MORE AT WWW.CHARLOTTEPOINTEAUX.COM/COACHING