Making herstory: a guided womb healing journey
if you reject your menstrual cycle, you reject your body,
and if you reject your body you reject yourself.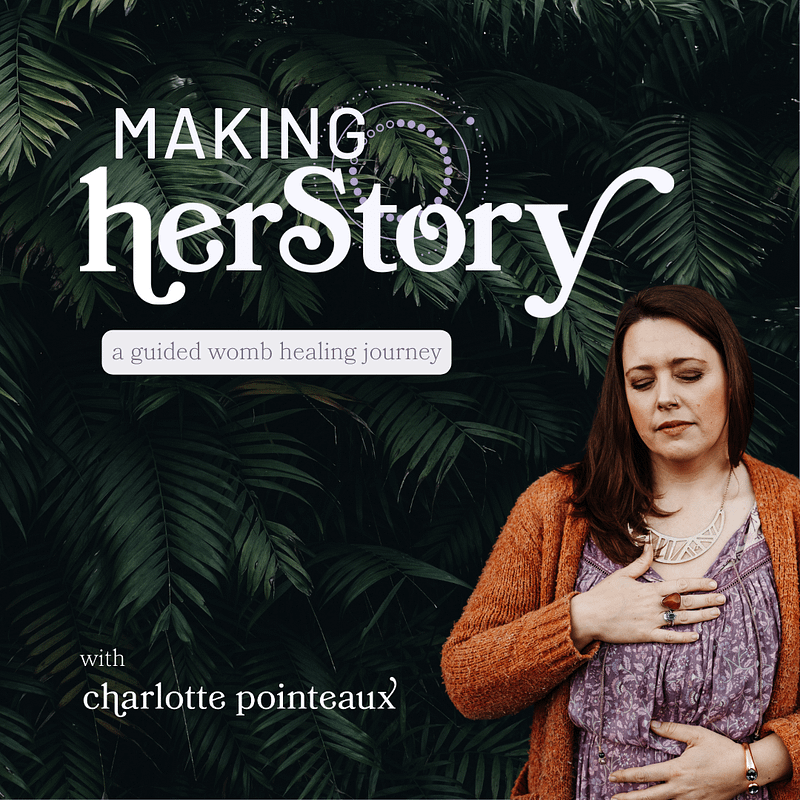 heal your connection to your feminine-self and menstrual story by invoking and honouring your inner Maiden.
The way we experience our first bleed (menarche) shapes our beliefs about our worth, power, and value as a cyclical being which stays with us. By honouring and embodying your Maiden archetype you can reclaim your beautiful womb and rites of passages.
Over 4 weeks you will receive:
4 weeks of online course materials including rituals, activities, shamanic journeys and guided meditations, embodiment practices and creative practices to help you reclaim your body, your cycle, your womb and your power within.
Your inner Maiden self just wants to be witnessed. That is the nature of The Maiden.
Young, naive, carefree. Optimistic, full of big world dreams, ideas and possibilities. Until she is not.
The Maiden is the archetypal self aged 0-25 who experienced discovering the world, finding her identity and her place in the world.
These early years of our lives including our Menarche (first period) forever imprint us, depending on how well we were – or were not – received, prepared, supported and celebrated at this pivotal point in our lives.
How you experienced your first period directly imprints how you see yourself in the world. How worthy, powerful, and accepted you are as a whole woman, which ripples out to how you live, take up space, claim your power, and experience your future on many conscious and unconscious levels. And it shapes the way you experience your rites of passages in the future, including birthing, motherhood, menopause and ultimately, death.
By becoming intimate with your experience of your Maidenhood, and reclaiming this time for yourself, you have the potential to extract the medicine from what was, to inform, re-write, and reclaim what will be. In this one month container, we are journeying back in time to heal our lineages past, present and future, by gifting ourselves, our ancestors and our children a more loving, trusting, aware and empowered relationship with our womb, cycle, body and womanhood.
Join us. 
your power is waiting within you
reclaim your body, your cycle and your womb
How will the journey unfold?
You will Illuminate the patterns and stories playing out across your womb story, and be invited into a healing process so that you can course-correct your story for the future, for yourself, and the future of your lineage. You'll also receive playful rituals, creative practices and embodied movement explorations to invoke the energy of your Maiden. Part deeper healing work, part playful exploration, this will feel illuminating, healing and joyful all in one.
New Moon:
The Journey Begins
When the container opens you'll receive access to an online portal containing your initiation ritual and Making HerStory soundtrack.
Waxing Moon:
Meeting Your Maiden
Week 1 is all about invoking and meeting your Maiden, and connecting with her energy. Featuring a guided journey to meet your inner Maiden you'll begin to see the threads woven into your womb story. Join us for our first online Circle on the First Quarter Moon
Full Moon:
Gathering the Bones
In week 2 you'll connect to your past rites of passages beginning with your menarche, your first period. Re-tell your womb story from menarche to the present moment in a guided reflective process. Move and express through creative rituals.
Waxing Moon:
Releasing What Was
At Waning moon you'll give thanks for all that's been having extracted the medicine from your story, releasing all that is no longer needed through a healing process and release ritual. Featuring release ritual and movement / creative practice.
New Moon:
Revisioning The Future
In the final week you will cast your eyes to the future, reclaiming your womb, intuition, sovereignty and intention for revisioning your menstrual journey and rites of passages yet to come. Embody your healed Maiden so she can be initiated into her healthy mature aspect. You'll go on a guided journey to meet Wolf Woman and cast spells of new intentions for there future. Gather for our Closing Circle.
frequently asked questions explained....
Thank you so much Charlotte for sharing your medicine and magick and not just changing my life but a generation of women in my family to follow, it's been an honour. It was once in a lifetime learning that has altered my world and it has only just begun.
Giselle
little g mentoring
Because I have been supported to be present with the 'tricky' Inner Spring phase of my cycle, I have had access to that part of my shadow (memories, relationships and wounds related to my Menarche) and reap the medicine of reclaiming those parts of myself. I am so deeply appreciative of all that you have given me. It was a deep and healing experience for me, one I still am integrating and may be for years!
Emily
post-partum doula and herbalist
"I have more respect for my cycle now and what my needs are during each season. I ask for what I need and only say yes to what feels right for me. I'm more content within myself. I loved gaining a deeper connection to my cycle and myself. I love the way you listened to me and allowed me to feel heard and understood."
Natasha
Pocket Yogini Yoga Teacher and First Moon Circle Facilitator
choose your payment preference
Pay in full
Total investment $333 AUD
2 x monthly payments of $170
Total investment $340 AUD
your sacred womb is ready to be loved.