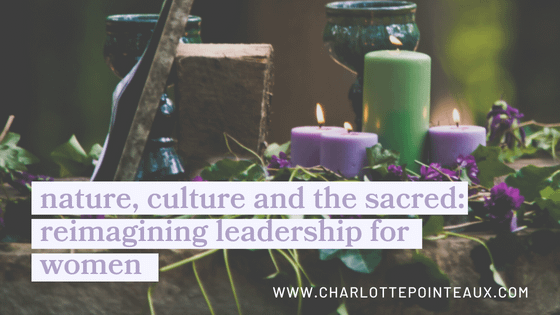 What does Nature, Culture and the Sacred teach us about becoming the leader we need to be: for ourselves, our communities, and the Earth? Plenty, actually! 
As the world we inhabit crumbles around us, its takes courage, humility, deep listening skills and activism to create a safer world that is respectful of women, people of marginalised identities, and greater values than chasing money and power to create resistance and change. And what can we singularly do about it?
My guest on the new episode of Wild Flow podcast is Nina Simons, Co-founder and Chief Relationship Officer at Bioneers, a nonprofit that features and connects practical and visionary solutions for transforming how we relate to ourselves, each other and the Earth. Nina is recipient of the Goi Peace Award, and throughout her career, she has worked with over a thousand women leaders who are diverse across disciplines, race, class, age and orientation to create conditions for mutual learning, trust and leadership development. She produces and speaks at large-scale events to work intimately to help small, diverse groups of women leaders knit together to strengthen each other's work pursuing intersectional healing and ecological justice. 
Nina's connection to her cyclical nature and the sacred in her post-menopause,

Her journey from theatre studies to change-maker and activist,

To how we can decolonise and decondition our beliefs around what leadership is, so that more women and underrepresented peoples can step into their leadership roles,

How we can re-establish Eldership, especially by encouraging post-menopausal women to share the harvest of their life lessons,

And how we can mentor young people to bring in their fresh ideas and energy to help change the world.

With much more besides…
If you are leading the way in your community, in your work, or your family, this is for you. And if you resist embodying your full leadership potential, this too is a powerful transmission to receive.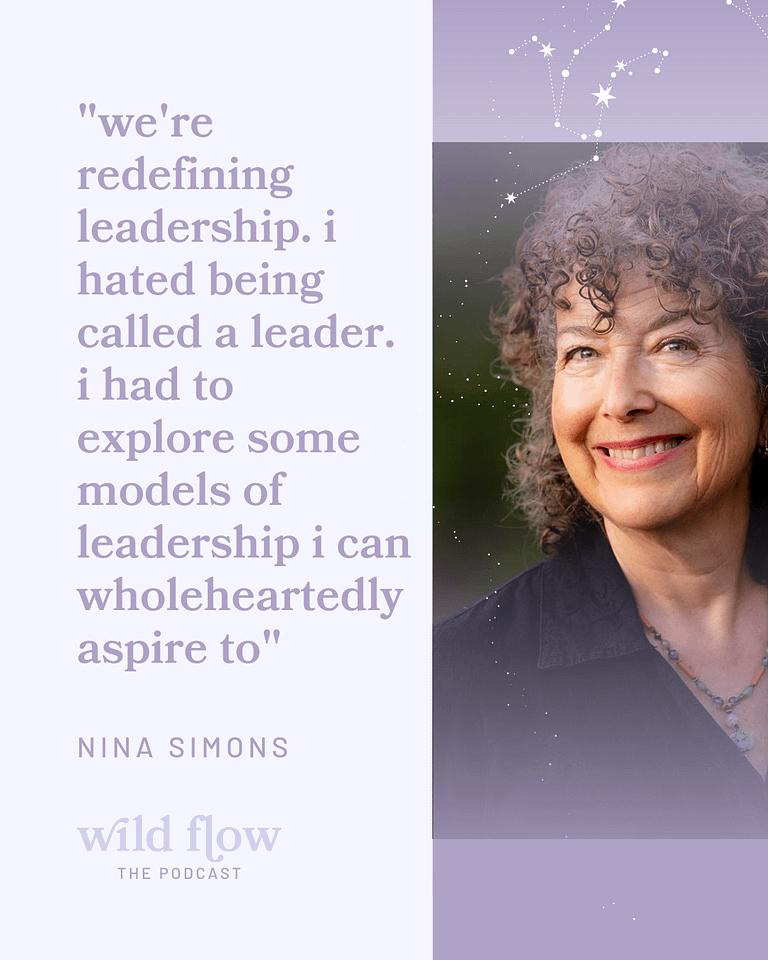 Nina Simons is the co-founder and Chief Relationship Strategist at Bioneers, and leads its Everywoman's Leadership program. Bioneers is a nonprofit that uses media, convening, and connecting to lift up visionary and practical solutions for many of our most pressing social and ecological challenges, using a whole-system approach. 
Nina is a social entrepreneur who is passionate about reinventing leadership, restoring the feminine, and co-creating a healthy, peaceful, and equitable world for all. She speaks and teaches internationally at schools, conferences, and festivals, and co-facilitates transformative workshops and retreats for women that share practices for regenerative leadership through relational mindfulness.
SHARE THE LOVE
If this episode lands with you, let me know! Your feedback, questions and aha moments help me create episodes that serve you, so drop me a message on Instagram or leave a review or rating!
If you love this kind of content, you're also invited to come and join my brand new free community – the Wild Flow Circle. It's a sacred space for women on the same path of cycle awareness to gather, share ideas, collaborate, and surround yourself with other inspiring women living, loving and leading in flow with their cyclical nature. Come join us here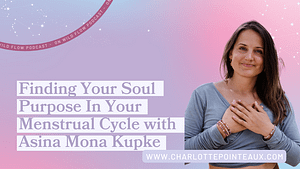 In today's new episode of Wild Flow Podcast I'm chatting with Asina Mona Kupke all about reconnecting to your cyclical nature to tap into your soul's purpose.
Read More »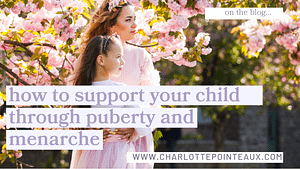 You've been learning about your menstrual cycle and how to attune to its changing daily strengths, vulnerabilities, and self-care needs – and it's been life changing to finally learn what you should have learnt as a child. So imagine how powerful it would be for our children to learn this knowledge and wisdom now – rather than having to figure it all out after many years of being disconnected to their body, their cycle and therefore, themselves. If you'd love to share what you now know with your child or any other child for that matter but aren't sure of when or how to start, I'd love to give you some ideas to help you do that confidently in a way that feels gentle, age-appropriate, and empowering for you and your child.
Many mothers have traditionally thought that children aren't ready to learn about their body, how it changes, what menstruation is, or anything else associated with puberty until they have their first period but when we leave "the talk" until this time, children already have a lot of feelings, thoughts and confusion about what's been happening to their body and sense of selves for a while, and they question what these changes mean about them if they are left in the dark.
Children in the playground talk and share information that's usually incomplete or inaccurate, leaving children to piece the story together themselves. Schools deliver education that's most often squashed down in one or two hours total to combine information on what periods are and how to manage blood, anatomy and how reproduction works which sends children the message that having periods means that falling pregnant is something to fear, and that when they begin their periods, they're ready to have sex, which is not the case at all from a developmental point of view.
When talking about periods is so uncomfortable, it continues the menstrual taboo that we have been victims of for millennia. So how do we cultivate a period positive culture?
Read More »
Today's guest on Wild Flow is here to expand the horizons on who gets to participate in menstrual cycle awareness, and to specifically include people who identify as neurodivergent, queer and those who aren't tapping into their body's rhythm for fertility purposes.
Read More »