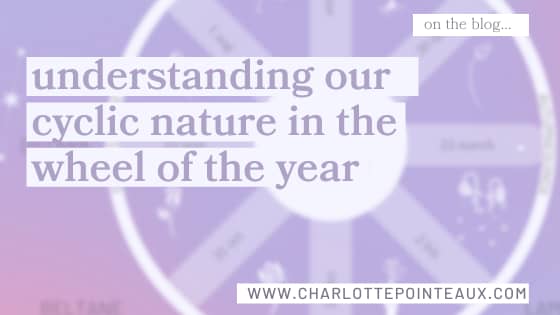 the wheel of the year asks us to pay close, meaningful attention to the ever-turning seasons of the year, and invites us into a mindfulness practice of observing the 8 traditionally honoured sabbats.
Occurring every 6 weeks all year long, it's amazing to realise that we don't just have four seasons, there are actually 8 different energies at play. And where I live, the traditional custodians of the land, the Gundungurra people know there to be 6 seasons in the year.
In ancient times and traditional cultures, people lived in alignment with the 8 seasonal sabbats (festivals) of the year. Its how farmers knew when to plant, harvest and leave the earth bare. It's how people knew when to tend the land, harvest fruits, and preserve stores ahead of a long winter. Nowadays we have lost this connection to the land because we don't need it to survive: instead we can get food all year round, flown in from anywhere, so we never have to care for the land and what we need.
Traditional ways like this have been eroded by industrialisation, in search of what's cheapest and most convenient. But this comes at a great cost. The soils are depleted, we are not getting the nourishment we need, climate change is almost at the breaking point of no return, and we are seeing extinctions at an unbelievable rate.
All because we forgot that we ARE nature: inside and out.
When we lose sight of ourselves as nature, we forget that we have inner seasons, we change everyday, and that this is a biological process necessary for our health and vitality.