My guest on the new episode of Wild Flow podcast is Madeline MacKinnon who wants everyone to know that food truly is powerful medicine that can quickly improve your menstrual cycle symptoms and challenges which you've been putting up with, when you understand your underlying hormonal imbalance type and eat nourishing foods full of the right vitamins and nutrients that your body needs.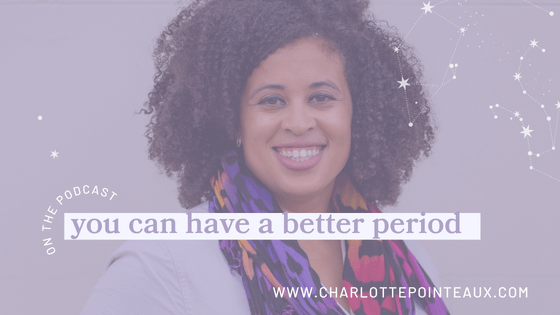 My guest on the new episode of Wild Flow podcast is Le'Nise Brothers a yoga teacher and registered nutritionist, mBANT, mCNHC, specialising in women's health, hormones and the menstrual cycle. Le'Nise works with women through their menstruating years, perimenopause, menopause and beyond. She set up her private nutrition practice Eat Love Move to help empower and educate women to understand their bodies, advocate for better healthcare and heal. If you're struggling with period problems, you might be wondering why some women love their period and menstrual cycle, and you might be questioning whether you too, can have a better period.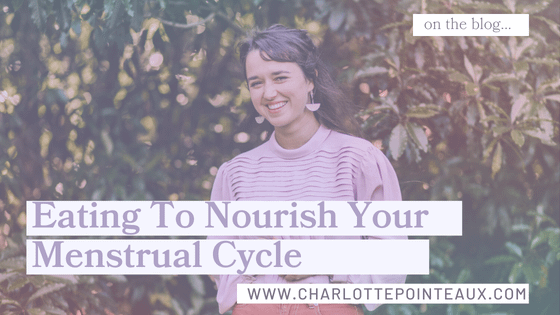 Eating to nourish your menstrual cycle. Lucia Mazzella is a functional health cycle coach, mad about teaching traditional kitchen wisdom to women and people with periods who want to take their health into their own hands and live in sync with their cycles. Her approach is simple, down to earth and practical, focusing on reducing period pain and PMS while balancing hormones naturally using food as medicine. And I love loved our conversation on Wild Flow Podcast with Charlotte Pointeaux, and so will you.
Lucia and I spoke about:
What does eating for your cycle mean and how is it different from syncing with food
Why is food so important for hormone health, and therefore menstrual health, fertility and overall good health?
How to meal prep for your period?
How to overcome those roadblocks you face that throw you off a wholesome meal and into calling for an Uber Eats.
Lucia's freebie masterclass "Meal Prep For Your Best Period Ever" and upcoming Moon Menu live cooking school. listen now at www.charlottepointeaux.com/podcast