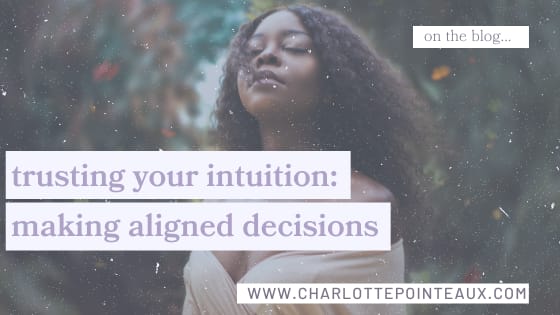 INTUITION….. WHAT IS IT?
"GUT INSTINCT", "HUNCH" OR "A DEEP KNOWING" ARE WAYS ITS BEEN DESCRIBED BEFORE.
To me, intuition is a body-based knowing that may have an awareness that our mind can't reach or explain, and it often knows our absolute truth when our mind is. trying to keep us fitting in and safe.
You know, that feeling you get in your body that tells you whether something feels really good, or if it's making us nervous? The body is very clever – it gives us messages about what we really think is good or bad, right or wrong for us.
This inner knowing is very powerful to cultivate. It's the body's way of speaking to us, communicating how we really feel about something. How WE really feel… not anyone else.
It's like our inner compass, our Sat Nav, our Google Maps. It's telling us the way to go, or whether to say "Yes" or "No". It's always there inside us, guiding us. Sometimes it's a whisper and we struggle to hear it, and sometimes it's SO LOUD we really can't ignore it even if we try to.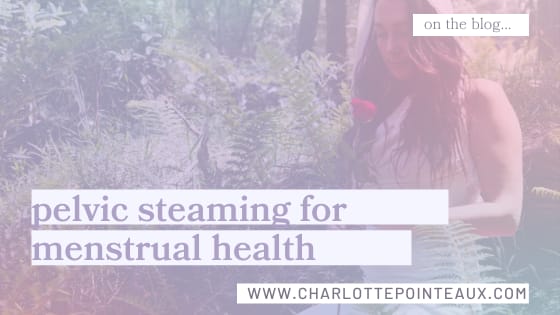 After I tried womb steaming for the first time this year in a group on a women's retreat, I realised I had a layer of shame around the idea of tending to the health of my vagina through steaming in public. However the experience was profound: enjoyable, spiritual, and pleasurable. It opened a door to something new for me.
Recently, I took the step of purchasing myself a steam stool and had my first at-home steam, which was divine. My curiosity piqued – and many of my instagram community wanting to learn more too, I invited Toyah Hicks to share about pelvic steaming for menstrual health on Wild Flow Podcast with me, in episode 14.
Toyah Hicks is a Pelvic Steaming Practitioner, Birth Trauma Support Worker, Postpartum Doula in Training and a Māmā to her 16month old Son. She is committed to the Reawakening of Feminine Consciousness and the Reclamation of our sacred Rites of Passage. Toyah is soon to launch her business Rose Womb Steaming – offering Vaginal Steaming Stools, Herbs and Consultations. She is based in New Zealand.
MCA is the spiritual practice of consciously having a period, and a whole menstrual cycle beyond just that.
It's the daily noticing, the observing, of how you experience your cycle, that brings you deep knowing, greater trust in your body, and incredible opportunities for healing.
And once you notice the patterns that emerge across each day, week, month of your menstrual cycle, you unlock the riches within.
Understanding what your own unique experience of your own unique cycle looks and feels like sets you up with the most exquisite of self-care tools possible.