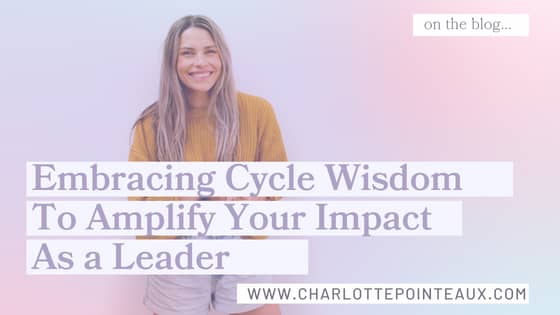 Today's guest Emma Campbell is my old listening buddy who I met when we both had small children, and we're growing our businesses. We both wanted to do things in a way that honoured the season of life we we're in, and permitted us to simply be where we were at. When I shared that I am a Cycle Coach with Emma for the first time, she soaked up all the information I gave her and began syncing her life and work to the moon, whilst she was breastfeeding.
Fast forward to today and Emma is sharing cycle awareness in corporate teams and seeing huge shifts in leadership and performance when women and leaders notice how staff feel, communicate and perform differently across their cycles. Cycle-aware workplaces are happening people! Listen to Wild Flow Podcast with Charlotte Pointeaux to learn about :
how we both use cycle wisdom to support the sustainable, aligned and impactful growth of our own businesses whilst being present at home
the important lessons Emma learnt from connecting with her own cycle
why cycle awareness is so important and impactful to take into the workplace and how it's being received by her clients!
how cycle awareness is like a powerful personality test for personal growth and team performance.