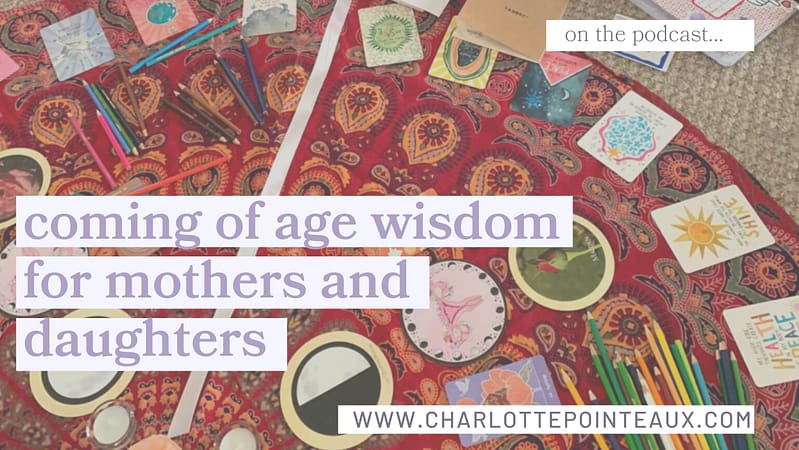 imagine a world where mothers were given sacred space to welcome their daughters intentionally into their coming of age rite of passage. and where girls were welcomed into circle with other mothers and daughters to find deep wisdom, loving support and a chance to experience true sisterhood all before their 13th birthday. there is a place on earth: it's called the seeding wisdom journey held annually in the illawarra (nsw) by wise women arahni lion and jo rockendorfer. If you've ever wished you were more supported, more seen and heard, more understood and respected in your own maiden years, this is a truly special way of healing that part of you, and to give your child the best start to a conscious, empowered, embodied and connected womanhood. I know that when my daughters are of age, we will be taking the journey together, one by one.
Arahni and Jo share the story of why and how they created this potent experience, what happens within the journey, and why this kind of initiatory journey is needed now, more than ever.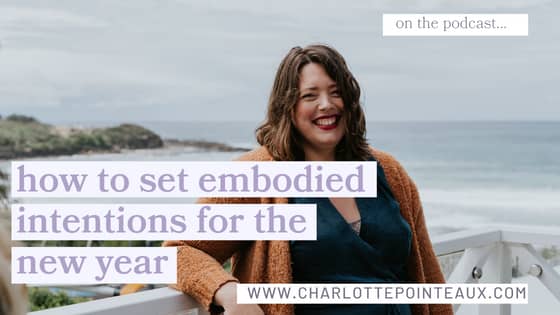 When you want to create real change, its important that you don't follow what you think you should be focusing on. instead, ask yourself what's true for you. how will you know? your body will tell you.
Have you picked a word for the year yet? A New Year's resolution? Is your year mapped out with strict timelines and a whole lotta hustle? Maybe so… But if this approach doesn't feel quite right to you, I'd love to offer you a different way: a more feminine, embodied, feelings-based way of setting intentions for the year ahead. In this episode I'm sharing my embodied intention-setting technique which I guide all my private wild feminine coaching clients through, so you can get crystal-clear, alive, juicy and deeply inspired to call in your most luscious year yet.
What's more, the cycle mysteries teach us that New Years Day is not the correct time to be declaring "New Year, New Me!". Instead, there's meant to be an in-built hibernation, restorative time to let the death of the last year complete, and the visioning and dreaming of the new year to occur before we rush in all guns blazing with our new habits.
I suggest we allow ourselves one Moon, until New Moon (22nd Jan 2023) to let our visions become clear, so we're sure we're choosing the right path that honours our capacity, desires, needs and energy, rather than overriding and pushing through. Let's resist the urge to overdo it and then quit at the first hurdle, all burnt out, and instead take a cyclical, embodied approach right from the get-go.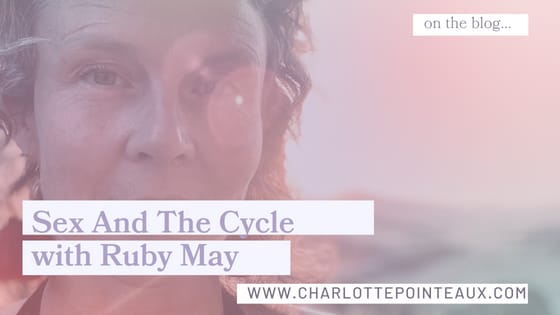 I've been wanting to have a conversation about sex and sexuality on the podcast for some time now. Sex, desire, sexuality, and sexual pleasure are such taboos and often get left to the wayside and yet its such an intrinsic part of the menstrual cycle, and of our humanity. This conversation has left me feeling nourished, connected, soft, curious and whole. I hope that in listening you feel that way too. 
Allow me to introduce you to Ruby. Ruby May is a devotee of the Yin, facilitator, community & connection catalyst, midwifing a world in which cyclical awareness is integrated into the way we relate and shape the world. 
With a background in working professionally with intimacy and sexuality and a stint working as a dominatrix, Ruby became fascinated in the phenomena of Feminine leadership and how the womb could become a gateway into embodying this.
She is the community leader for the graduates of the Menstruality Leadership programme for the Red School, the biggest education centre globally for Menstrual Cycle Awareness and her own initiative, Know Your Flow.  Both support the cultivation of community for developing body literacy, inspired leadership and social change, with over 200 members from over 20 countries.
The author of "Know Your Flow: A cycle Tracking Journal for Personal and Planetary Revolution" and creatrix behind"The Game", Ruby currently lives in the creative cauldron of Berlin.
Listen, enjoy, share with your partner and friends, and allow this conversation to inspire you into deeper relationship with yourself and your cyclical experience. Happy listening