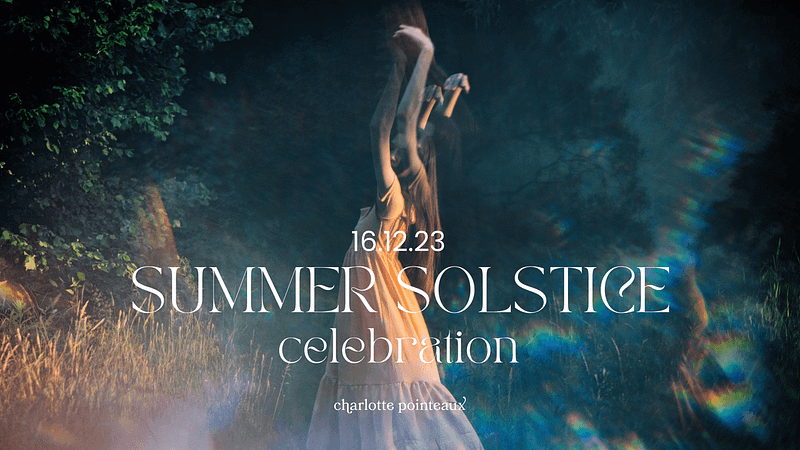 Join me, Charlotte Pointeaux for our Summer Solstice women's sacred circle and ceremony. Held on Saturday 16th December 2023 in the Southern Highlands NSW Australia. Book your tickets now for a luscious summer celebration. Summer solstice is known as litha, a time of heat, intensity, and abundance. The sun is at its highest in the sky, the days are at their longest and the hear is just beginning.
In the life cycle we reach the peak of life of the 'mother' season, a time of giving back, nurture, providing and caring for others, as well as birthing as Creatrix, the Goddess, back to the world.
Join Charlotte Pointeaux, Internationally-Award Winning Wild Feminine Cycle Coach, Priestess and Shamanic Guide for our Summer Solstice Sacred Women's Crcle held to mark the longest day of the year! Gather with soulful women for a night of sisterhood, self-care, meditation, shamanic journeying, movement all centred around the solstice celebration. Meet new friends and old, devote time to your spiritual practice, and celebrate the turning of the wheel of the year into high summer! Bookings are essential. Venue in Mittagong, Southern Highlands NSW Australia.