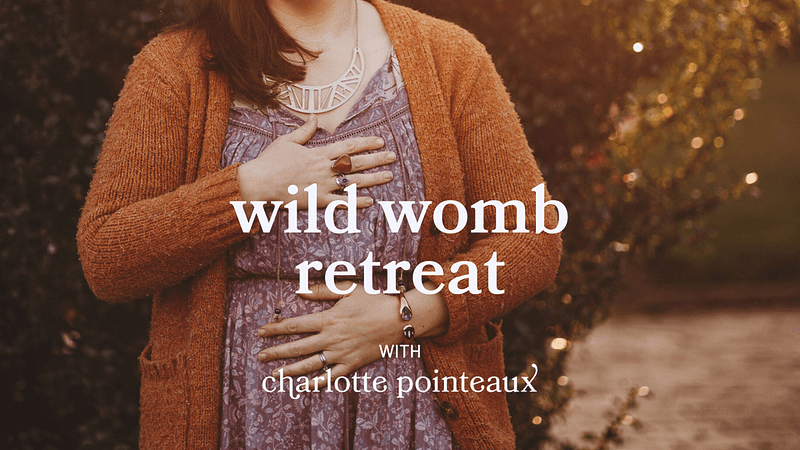 awaken and honour your womb's inner wisdom and power with Charlotte Pointeaux' Wild Womb Retreat. Your womb is a powerful centre of life force within you, whether or not you have a menstrual cycle, or even a womb. when you come into an honouring relationship with your wombspace as an energy centre, your inner wild feminine awakens. As an energy centre, your womb is your home of creativity, sensuality, sexuality, feminine power, your cyclic nature, and is a portal into connection with your red thread lineage of women who have gone before and after you. 
Since humans evolved, cultures have celebrated the Goddess as personification of creative woman and her capacity to spin all life from her womb. Blood has always been revered as nature's magickal elixir, with regenerative properties, and the cyclical nature of the menstrual cycle treasured as a mirror of the natural order and rhythm of the cosmos.
In today's world, few of us were initiated into the Cycle Mysteries as young women, and were not celebrated, supported or honoured at our first blood rite of passage known as Menarche. Instead, the modern world has forced most girls to distrust their body, fear her symptoms, discredit her intuition, and direct her creative, fertile, sensual and sexual powers towards the opposite sex. 
As such, on the whole, disconnected, disembodied, disempowered girls become disconnected, disembodied, disempowered women, until we reclaim our inner Goddess natures for ourselves.