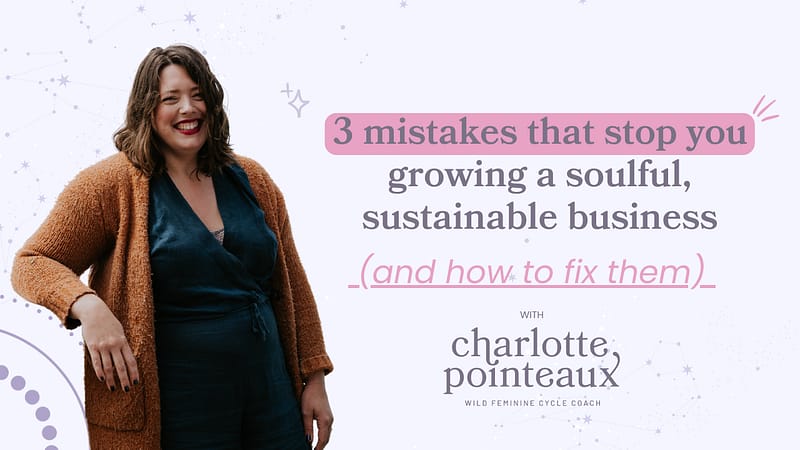 I'm asked all the time how I do it: how do I grow my business, whilst being a present mama of three young kids. How did I start my business and get to this spacious, sustainable place I'm at now, whilst only working 3 days and prioritising my health and wellbeing?
When I was asked this question again yesterday, I thought to myself hang on, I would love to address this really in-depth, to share what's helped me, and the 3 major mistakes women get caught up in when trying to cultivate a business that serves them too. So I made a video for you.
Inside the video is what I wish for all women to know: whether you are a mum yourself (or intend to be), whether you just want to leave behind the hustle and embed a deep cyclical sustainable way of working, whether you're going through big changes in life that are urging you to make big changes and you're not sure how to move towards what you want, this is for you.
I might be in the very busy 'Mother' season of life but I am not martyring myself to the traditional gendered role of a Mother (read: being all things, to all people, at all times). This season of life, which for me has included growing three humans and a business, has taught me if nothing else….
That I don't want to do things the same way anyone else is.
Because my measure of success is very different to anyone else's.
And so it should be.
There are 3 key mistakes I see people making when they want to grow a business that nourishes, supports and sustains them.
When growing a successful, soulful, sustainable business it's so important you focus on avoiding these 3 key mistakes, so I'm sharing what these are and how you can avoid them in this video.
I would LOVE you to have a watch because I know this is going to help you so much.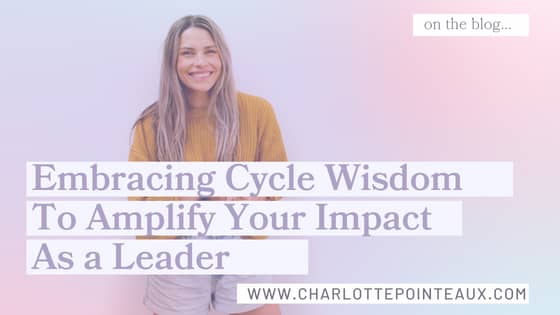 Today's guest Emma Campbell is my old listening buddy who I met when we both had small children, and we're growing our businesses. We both wanted to do things in a way that honoured the season of life we we're in, and permitted us to simply be where we were at. When I shared that I am a Cycle Coach with Emma for the first time, she soaked up all the information I gave her and began syncing her life and work to the moon, whilst she was breastfeeding.
Fast forward to today and Emma is sharing cycle awareness in corporate teams and seeing huge shifts in leadership and performance when women and leaders notice how staff feel, communicate and perform differently across their cycles. Cycle-aware workplaces are happening people! Listen to Wild Flow Podcast with Charlotte Pointeaux to learn about :
how we both use cycle wisdom to support the sustainable, aligned and impactful growth of our own businesses whilst being present at home
the important lessons Emma learnt from connecting with her own cycle
why cycle awareness is so important and impactful to take into the workplace and how it's being received by her clients!
how cycle awareness is like a powerful personality test for personal growth and team performance.